See the recording of our second webinar – Advancing European Industry!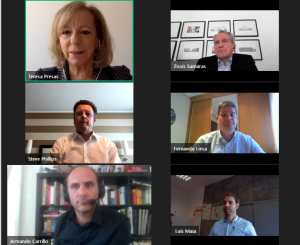 On Wednesday, 23 February 2022, took place the second TRA2022 webinar session. Organised by Magellan, and moderated by Teresa Presas, Senior Consultant at Magellan, the online event focused on innovations in the industry. By including several speakers from European Technology Plataforms, the session addressed the road transport and logistics role in research and how their leadership can bring innovation agendas and ideas on the EU table.
We would like to thank you for your participation, engagement, and for making this event such a success. If you have missed the webinar, don't worry! A full video recording of the webinar is available on Youtube.
Below you can download the presentations:
This is the second webinar of the series of TRA2022 events ahead of the conference planned in November 2022. Stay tuned for the next event and follow our social media to keep up to date!